While we are on the subject of the World Cup the Office of Fair Trading have issued a warning about scam ticketing websites. 
Savvy surfers are urged to check;
– How did the website get the tickets? Check with the event to find timings of ticket release.
– What do others say about the website?
The web is a good place to pick up on poor service.
– Are there details to check out the company. A geographical name, address, landline number.
– What is the face value of the ticket and what will you get for your money. The TV is a better view that being stuck in a seat five miles away.
– Can you get a refund?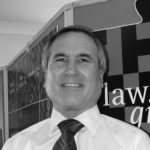 Dennis Chapman
In remembrance of Dennis Chapman 1951 -2015