As a gesture of goodwill, and on a "without prejudice" basis we extend to you best wishes for the forthcoming winter holiday.
This is on the clear understanding that the wishes are gender neutral and do not imply any discrimination for your personal religious beliefs or if you have none, your lack of them, and further such wishes, should not be considered to reflect the beliefs or otherwise of the writer, Lawgistics or anyone working therein.
In addition we trust you may have a fiduciary beneficial relationship with all those you seek to do business with knowing that the wishes come in full and final settlement of this greeting and are made without reference to age, disability, race, gender or sexual orientation. Notwithstanding the foregoing no inference is intended to discriminate against any pregnancy or maternity matter that could arise by a reference to a virgin or otherwise and such matters should also include, on an equal basis, paternity and/or gender reassignment.
We are aware that some will reap additional holiday pay, share parental leave and even possibly attend Antenatal classes but in the midst of all merriment remember unless an out of home agreement has been reached with your partner, wife, husband or other then litigation may be the only option.
Please be aware that should the reading of the aforementioned wishes cause stress or anxiety it should immediately be discontinued and no liability falls on the writer for any subsequential or consequential matters that may arise from it.
Please also be aware that this message is environmentally friendly and should not be printed unless on second hand or reconstituted paper.
If you have any questions concerning our 'politically correct' Christmas greeting please leave a comment below or contact Lawgistics on 01480 455500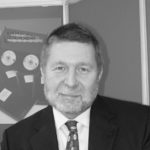 David Combes
In remeberance of David Combes 1948 – 2020