Another successful Defence found our client leaving the Court room a winner.
A VW was purchased, the Consumer Rights Act 2015 was the applicable legislation. The purchase price was under £2,000 and the vehicle was over 14 years old!
The Claimant produced a report by a garage stating the vehicle was suffering from oil consumption and advised a replacement engine.
Of course, a vehicle of this age will have a degree of oil consumption and of course an engine replacement would always be beneficial on a 14 year old vehicle, however a vehicle consuming oil, was this actually a fault? And did this render the vehicle of unsatisfactory quality. We believed not!
The Judge agreed.
It goes to show, the consumers expectations of a 14 year old vehicle can still surprise you…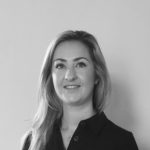 Roxanne Bradley
Legal Advisor