HSE reported a 26 year old employee used a propane torch to remove an oil drum lid so the drum could be used to store scrap metal.  
Unfortunately the residue of the oil caught fire and exploded causing burns to the employee's arms and legs and requiring 5 days in hospital.  
The company were fined £6,000, ordered to pay £4746 costs and a £500 compensation payment to the employee.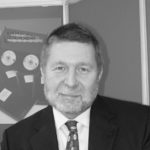 David Combes
In remeberance of David Combes 1948 – 2020