The Financial Conduct Authority's (FCA) recent review of the motor finance sector has provided a detailed insight into how they operate and the outcomes that have been achieved.
Up until this review, perhaps your only dealings with the FCA may have been when you applied for your FCA authorisation to become a credit broker.
Some people still refer to the FCA as the Financial Services Authority (FSA), however, this changed in 2013 when the FSA was abolished after a government review of financial services following the financial crisis of 2007-2008. The responsibilities of the FSA were split between the Financial Conduct Authority and the Prudential Regulation Authority of the Bank of England. On 1st April 2014, the FCA took over responsibility for regulating the consumer credit firms from the Office of Fair Trading (OFT).
The FCA has an overarching strategic objective of ensuring the relevant markets function well. To support this, it has three operational objectives:
secure an appropriate degree of protection for consumers
to protect and enhance the integrity of the UK financial system
to promote effective competition in the interests of consumers
These are supported by the FCA's Principles (PRIN), which "are a general statement of the fundamental obligations of firms and the other persons to whom they apply under the regulatory system." [FCA Handbook] In short, if you are regulated by the FCA, these are the principles that you should adhere to:
Integrity
Skill, care and diligence
Management and control
Financial prudence
Market conduct
Customers' interests
Communications with clients
Conflicts of interest
Customers: relationships of trust
Clients' assets
Relations with regulators
Only this month, a dealer failed to be open and co-operative with the FCA, therefore failing to comply with PRIN 11 – Relations with regulators which resulted in the removal of their permission to carry on regulated activities. Would you sell as many cars without the ability to offer finance to your customers?
Highlighted below is another example of the FCA in action last year:
Admittedly, this was a lender rather than a credit broker. However, the FCA's rules apply to all firms. This was a breach of PRIN 6 – Customers' interests and PRIN 7 – Communications with clients and the CONC rules relating to the unfair treatment of customers in the consumer credit sector. As a credit broker, you MUST comply with the FCA's Consumer Credit sourcebook (CONC).
If you require more information on PRIN/CONC or any advice regarding the FCA's rules and guidance, please give us a call.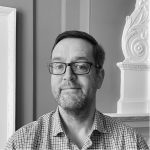 John McDougall
Legal Advisor