For most respondents to that question, the answer is likely to be along the lines of "getting the claim against me dismissed" or "getting a judgment in my favour" (if the person being asked in bringing the legal action).
But victories should be looked at in context of amount awarded verses the amount claimed minus the cost of going to court.
Clearly if you are a Defendant, the best outcome and measure of success is getting the claim brought against you dismissed or, failing that, struck out because of some technicality or failure by the Claimant to do something.
However, quite often claims are brought for a number of individual losses put together under the same claim.  For example, the Court Claim is for £6600 which includes £3000 for new engine to be fitted, £2000 for new sat nav/communication unit to be replaced, £500 for new brakes and £500 for days off work, loss of enjoyment and inconvenience.  The remaining amount is for court fees and interest.
A defence to all aspects is put to the court both in writing and orally on the day.
In the end, the court accepts some aspects of the claim entirely, reduces some and dismisses the others totally.  Amount to Claimant £2200 plus £500 court fees.  The Defendant pays £275 for legal representation.  Total amount payable by the Defendant is £2975 of which £2700 is payable to the Claimant.
When we ask clients in that situation how they got on in court – the inevitable answer is "we lost".  But did they?  For if they had not fought the case they would have been substantially more out of pocket than they were by contesting it.  In that circumstance, the outcome ought to be seen as a victory.  In sporting terms, not every victory needs to be a thrashing – and one should think similarly when leaving a court room.  Sadly though, appealing a decision in court is not quite a simple or as quick as challenging a sporting "injustice" via VAR (football), TMO (rugby) or through other forms of technology – but that's a topic for another day!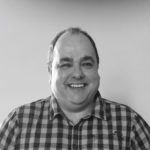 Jason Williams
Legal Advisor