Back in February we sent out a legal update regarding Internet Reviews and Scams.
It seems that the review site Car Dealer Watchdog is still causing problems for some dealers.
We have not had any new cases of late regarding CDW but were referred to a very nice man at Drumgray Vehicles who are North of the Border and whose homepage has some interesting information about their experience of CDW. It's worth a read… www.dvsscotland.co.uk.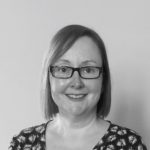 Nona Bowkis
Legal Advisor