The bane of this writer's life is the incorrect interpretation and application of the so called 'six month rule' of the Sale of Goods Act.
The website of the Citizens Advice Bureau (CAB) was also lacking in this regard and given how many consumers rely on it, I felt I had to write to them to express how their wording was being wrongly interpreted and applied by consumers. 
I am pleased to say that the CAB agreed the contents of that communication and have further agreed to re-write their advice in this regard so that it is correct.  I'll be monitoring their amendments carefully!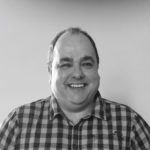 Jason Williams
Legal Advisor