Two of our members have found themselves on the wrong side of the UK Border Force over the last couple of months. 
If you are an employer, you must check those you employ have permission to work in the UK.
There is an online government tool to help you make the right checks and obtain the correct documentation. Immigration status and the right to work can be complicated, with various scenarios. You must carry out the relevant checks or you can be fined up to £20,000 per worker for employing someone who you knew or had "reasonable cause to believe" they did not have the right to work in the UK, or worse, you could receive a five-year prison sentence.
Similarly, if your business is in haulage, it is important you have in place a clear written system to secure vehicles to prevent clandestine entrants hiding within your vehicles in order to enter the UK by evading border control. The penalty can be up to £4,000 per clandestine entrant.
WeRecruit Auto Ltd
Permanent Automotive Recruitment from an experienced and trustworthy recruitment partner.
We cover roles within all departments and sectors of the Automotive industry, and are here to listen to your specific needs and find the most suitable candidates to fit your business.
The Home Office have an accreditation scheme which you can join to help reduce fines. To qualify, you must have an effective security system for your vehicles. You must also make sure the system is used properly. This includes training and checking drivers.
The Border Force guidance advises hauliers to follow these ten steps to avoid a civil penalty:
1. Obtain written instructions on vehicle security, and a checklist, from your employer.
2. Watch the vehicle being loaded to ensure no unauthorised individuals enter the vehicle.
3. Check the fabric of the vehicle (bodywork, canvas) and note any damage on the checklist.
4. Immediately after loading:
For hard-sided vehicles: Lock the integral doors and secure with a padlock.
For soft-sided vehicles: Lock the integral doors and secure with a padlock. Apply a good quality tilt cord, secured with a robust padlock or a unique seal. Note the seal number on the checklist.
5. Check the panniers and secure with locks where possible. Also check the wind deflector and axles.
6. After every stop during your journey:
Check the fabric, roof and security of the vehicle
Physically pull the security devices to check they are intact
Check the panniers, wind deflector and axles.
Check – is there any damage?
Check – have the security devices been tampered with?
7. If there is evidence of damage, tampering or unauthorised access, check the load and load-space, and reapply security devices.
8. Before you enter the United Kingdom control zone: Repeat steps 6-7
9. If it was not possible to secure your vehicle, conduct a thorough manual check of the load and loadspace.
10. Record the checks made on your checklist – at loading, after every stop and before entering the United Kingdom control zone. Always:
Be careful.
Be alert
Carry spare security devices and checklists
Keep written instructions and checklists in the cab
Record checks made on a checklist
Alert the local authorities, Border Force or the police if you suspect that someone has entered your vehicle without your permission
Potential defences for a carrier against an allegation they are liable to a penalty are that the carrier can show that they or a relevant employee acted under duress (e.g. that they had been threatened with a gun). Or, alternatively, that they did not know and had no reasonable grounds for suspecting they were carrying a clandestine entrant, that there was an effective system in operation for preventing the carriage of illegal entrants and that the person responsible for operating the system, for example the driver, had done so properly.
Contact us for further guidance. Although we do not defend criminal prosecutions in these areas, we can offer initial advice and signpost you appropriately elsewhere if necessary.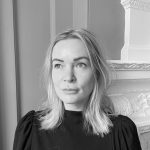 Polly Davies
Legal Advisor