Disputes over second-hand vehicles are a common occurrence, with many consumers having unrealistic expectations and a lack of understanding that car components are subject to wear.
The law states the quality of goods is satisfactory if they meet the standard that a reasonable person would consider satisfactory, taking account of the description, the price, and other relevant circumstances.  
When problems arise, qualified mechanics are consulted by traders and consumers to diagnose issues and provide opinions.
A gaping difference in these opinions was exposed recently where our member purchased a car with a completely clear health check from a main dealer.  One week and 213 miles later, the car was diagnosed as in need of £4000 of work by another main dealer in the same franchise group.  This means that two mechanics employed by the same company had reached wildly different conclusions within a week of one another.
The circumstances here are worthy of a BBC Watchdog investigation, but we are lawyers at Lawgistics, not journalists so we won't focus on this lamentable situation, except to say a 2018 survey by Confused.com found that car mechanics are some of the least trusted professionals in the country and this situation emphasises the need for independence when it comes to experts for the court where justice at proportionate cost is presumed to prevail.  Experts instructed by the court have a duty to the court and not to either party.  
To this end, a District Judge in another case, took the unusual step of giving a direction that an expert engineer should appear in person in the small claims court to be cross examined on the content of their expert report as the Claimant continued to dispute the findings (which did not support their argument).  It was, in fact, described as an extreme step by the instructed barrister but nonetheless, the Judge chose to proceed in this manner and give the direction.  
The governing principle behind the court rules and Employment Tribunal rules, is to deal with cases justly and, in relation to the court rules, at proportionate cost.  It is called the overriding objective and expert evidence is often vital to achieve this aim.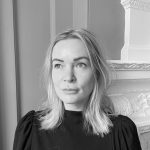 Polly Davies
Legal Advisor