The New Year has been particularly busy for Lawgistics, our members and the Courts.
Two cases, which have recently been determined by the Courts, deserve mention.
The first case came before the Court before Christmas but the judgment has only recently been reported to us.
Here, a consumer claimed that the vehicle supplied by our member was faulty at the time of sale (read delivery). Such claim was duly defended on our advice and with our assistance throughout.
The trader represented himself before the Court.
In her judgment, the Judge found that the consumer had failed to provide any proof that the vehicle was faulty at the time of sale. Further, on the balance of probability, it was more likely than not that the alleged fault was as a result of damage caused post sale, in respect of which our member could not be liable, in any event.
The second case was rather more involved and our member was represented by counsel at the final hearing.
Here, the consumer, who had bought an eleven (11) year old vehicle in January 2016 with a valid MOT, asserted that it was not of satisfactory quality and fit for purpose and sought a full refund and repair costs.
By his own admission, the consumer had successfully managed to drive the vehicle for more than four (4) months, covering over 8,000 miles, before he complained of any issue.
On the facts, the Judge took the view that the burden of proof lay with the consumer.
The Judge went on to find that the consumer had not provided any evidence that the vehicle was mechanically defective at the time of purchase.
Post sale issues with the steering and crankshaft pulley were attended to by a third party garage, without our member's knowledge and consent.
The Judge identified a significant gap in the consumer's evidence and that there was no evidence to support rejection of the vehicle.
There was a secondary issue to consider pertaining to an insurance-based warranty, which had not been activated by our member since the consumer's usage was excluded from its terms. Such warranty was replaced by a self-administered warranty.
However, the consumer did not submit any evidence that had the insurance-based warranty been in place, it would have covered the work carried out by his garage, in any event.
Again, the Judge stated that it was for the consumer to prove his case and he had not done so here.
Both cases against our members were dismissed since the consumers had singularly failed to adduce or any cogent evidence to prove that the vehicles supplied were defective at the time of delivery.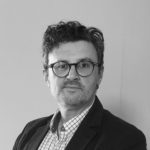 Howard Tilney
Legal Advisor