Here at Lawgistics, the law and the motor industry are intertwined.  This could also be said to have applied to the 24 year old recently found guilty by a jury at Wolverhampton Crown Court of conspiracy to defraud.
The female involved allowed thousands of pounds to be passed through her bank account whilst her brother regularly bought and sold cars, reducing their mileages by thousands, before reselling them for considerably more.
Her defence included being "too busy studying law" and "too trusting with her debit card" to be found guilty.
She was though and is due to be sentenced at the end of October. Suffice to say her intended legal career lies in tatters.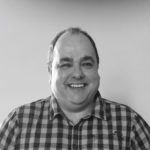 Jason Williams
Legal Advisor