In a recent case Reading BC v Younis [2015] a motor trader was prosecuted by Trading Standards. The Defendant, Younis took a Ford KA for its MOT test and then advertised it for sale on Autotrader. The vehicle was purchased based upon this advertisement from Younis' home.
The buyer then reported Younis to the local authority's Trading Standards due to the vehicle having a fault (water leak) they in turn took the case and prosecuted Younis, alleging that Younis was a trader. The allegations against Younis included breaches of the Consumer Protection from Unfair Trading Regulations 2008 and the Fraud Act 2006 (he had made a false representation that he was a private seller, whereas he was not).
Younis was then acquitted by the magistrates as there was a uncertainty and therefore did not hold Younis as a trader.
However, the case was appealed and was allowed. This was on the basis of the regular selling of vehicles which was relevant in establishing whether or not a person was a trader. It turned out that Younis has sold 19 vehicle between February 2009 and August 2011.
The evidence on the basis of Younis being a trader – was the receipt provided by Younis in a trading name of a business, the vehicle was registered in the trading name and all the advertisements was also in the same name.
The Defence for Younis stated the business has ceased trading in 2011, Younis did not carry out any repairs himself and he was unemployed and was simply just interested in motor vehicles and liked to change them frequently. Younis also stated that in his meetings and discussions with the buyer, he had made it clear that it was a private sale and that he did not give any three month warranty.
The case will now have a re-hearing to clarify the status of Younis being a trader or not. We will keep you up to date once the hearing has taken place on the verdict of Younis.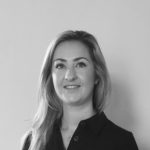 Roxanne Bradley
Legal Advisor