Under the previous furlough rules, the annual leave was accruing throughout the furlough duration and could be taken during the furlough.
It is extremely unlikely that the detailed guidance and regulation on the Extended Furlough, when announced, will say anything different regarding annual leave.
With the second lockdown and continuous leave accrual, it will be even more difficult for the dealers to manage taking up of annual leave and to minimise any carryover.
The rules against carrying over unused leave have been relaxed by the Working Time (Coronavirus) (Amendment) Regulations 2020. A portion of annual leave may be carried over if it was not reasonably practical for the worker to take some or all of the annual leave due to the effects of Covid-19.
However, dealers should not forget that it was possible to request employees to take holidays. Provided the employer considered whether any restrictions the worker is under, such as the need to socially distance or self-isolate, which might have prevented the worker from resting, relaxing and enjoying leisure time, the worker could be requested to take leave while on furlough. We expect that the position under the Extended Furlough will be the same.
It is also anticipated that employers will be required to top up workers' furlough pay for leave hours so that workers receive normal pay.
If an employer requests staff to take holidays, a minimum notice of twice the length of the requested holidays must be served. For example, the employer will have to serve notice of a minimum of 10 days requiring the worker to take 5 days of leave.
The second lockdown is expected to last 4 weeks. If the employer acts now, the worker may be requested to take some 2 weeks of the accrued leave.
Below is a suggested template an employer can use to request staff to take holidays while on furlough.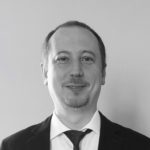 Kiril Moskovchuk
Legal Advisor