Medieval Craft Guilds formed in the Middle Ages to protect the mutual interests of the master craftsmen associated with them and with that came the rise of legal apprenticeships where a youth would learn a trade over 5-9 years.
Indentures (legal agreements) were drafted which bound servant to master and vice versa, in which the master craftsman personally taught the apprentice, took responsibility for his moral welfare, and usually gave him board and lodgings.
In 1563, the Statute of Artificers and Apprentices was passed to regulate and protect the apprenticeship system, forbidding anyone from practising a trade or craft without first serving a 7-year period as an apprentice to a master, though in practice, freemen's sons could negotiate shorter terms. In the early years of the Industrial Revolution, entrepreneurs began to resist the restrictions of the apprenticeship system, and eventually the 7 years' training requirement did not apply to trades that were not in existence when it was passed in 1563, excluding many new 18th century industries. In 1814, the requirement that a free worker in a skilled trade needed to have served an apprenticeship at all was abolished.
Apprenticeships have remained on the political agenda ever since. Modern Apprenticeships, introduced in 1994, although included as a contract of employment at S230(2) of the Employment Rights Act 1996, they were capable of being traditional common law contracts, meaning they remained distinct from a usual employment contract, which is a contract of service, the primary purpose of which is the performance of work, characterised by the mutual obligations of work and pay. The primary purpose of a contract of apprenticeship is training.
HR Manager
So simple even a child could use it
HR Manager is designed to assist employers manage their legal obligations in relation to Employment Law, Human Resources, Health & Safety and Data Protection. Fully utilising HR Manager will demonstrate best practice, assist in the meeting of legal obligations and show due diligence.
The distinction is important because the early wrongful termination of a common law contract of apprenticeship can lead to a substantial award for damages for reasons best described by Lord Justice Widgery in Dunk v George Waller and Son Ltd 1970 2 QB 163, CA:
"A contract of apprenticeship secures three things for the apprentice: it secures him, first a money payment during the period of apprenticeship, secondly, that he shall be instructed and trained and thus acquire skills which would be of value to him for the rest of his life, and thirdly, it gives him status, because the evidence in this case made it quite clear that once a young man, as here, completes his apprenticeship and can show by certificate that he has completed his time with a well-known employer, this gets him off to a good start in the labour market and gives him a status the loss of which may be of considerable damage to him".
In 2011, the provisions of the Apprenticeships, Skills, Children and Learning Act (ASCLA) 2009 came into force, introducing the main conditions to apply to an apprenticeship agreement in England and Wales:
under the agreement the apprentice undertakes to work for another
the agreement in the prescribed form
the agreement states that it is governed by the law of England and Wales
the agreement states that it is entered into in connection with a qualifying apprenticeship framework
ASCLA 2009 was amended by the Deregulation Act 2015 which introduced a new statutory framework for apprenticeships in England. The amendments do not apply in Wales.
If you take on an apprentice it is vital you have an apprenticeship agreement in place which is a contract of service. If you agree to provide work based training without such an agreement in place, this is likely to be a traditional contract of apprenticeship, governed by caselaw going back hundreds of years.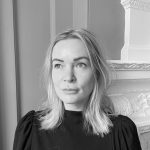 Polly Davies
Legal Advisor