It has been a case that has received a lot of coverage in the media so it's likely that you would of heard of the case.
A brief summary if you have not, a rollercoaster at the Alton Towers theme park left five people seriously injured, this occurred due to the carriage colliding into another stationery carriage. The cause has not been confirmed but reports have indicated that it was human error.
The incident was very serious, two out of the five people required amputations. As such it has been reflected that Merlin Attractions Operations Ltd (parent company) appears to have had significant failings in their arrangement for managing health and safety
The HSE will be prosecuting under s3 of the Health and Safety at Work etc. Act 1974
The case highlights the importance of employees fully understanding and following safety instructions. Yes, it's unlikely that you will have a issue particularly with a rollercoaster but be aware of the risks involved in a workshop or a service area etc.
So remember to make sure your risk assessments identify the risks associated with defeating safety systems and if there is any time which safety guards do need to be removed, then employees needs to understand the steps in completing the operation safely.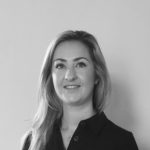 Roxanne Bradley
Legal Advisor