So was the outcome of a recent hearing in which Lawgistics have been wrongly cited as a Co-Defendant and one of our legal advisors was actually in attendance to give evidence as a witness to its defence and offer support to our members cause as required.
The Consumer attended Court with a bundle of papers having previously failed to file and serve a witness statement and all relevant documents in support of his claim contrary to previous directions of the Court.
The Consumer claimed that he had not received such directions despite deemed service and the Judge accepted his explanation and humble apology.
A suitable unless order was made against the Consumer compelling compliance with the Courts previous directions and in default his claim will be struck out without further order.
Given the above, the Consumer was ordered to pay our witness expenses for the day, in any event.
What's more, our legal advisor even managed to find a seat on the next fast train from Kings Cross!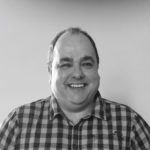 Jason Williams
Legal Advisor