A second client has successfully defended a claim by Carlyle Finance seeking claw backs of commission.
When the finance company had pulled the plug on future business with the dealer.
Carlyle Finance were seeking over £2500 in their claim. They failed to attend court but the Court verdict was that, even if they had, it would have gone against them.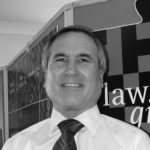 Dennis Chapman
In remembrance of Dennis Chapman 1951 -2015