From time to time, we are asked to assist in the termination of a so-called "rolling contract" which our member didn't realise they had agreed to and wish to exit.  
These are also known as auto-renewal contracts, which over the years have become very popular with service providers as a successful technique to retain customers and produce profit.
Auto-renewals in business to consumer contracts are well-regulated by the Consumer Contracts Regulations and the Consumer Rights Act. And Ofgem have outlawed some auto-renewal terms in consumer energy contracts.  
Unfortunately, the same protections are not available in business to business contracts.  It is said that fairness, with regards to a commercial transaction, is not the same as the fairness of a consumer transaction and cannot be equated as such under the law in order to give effect to principles of commercial efficacy, effective business relations and to not regulate or govern businesses in the same way as consumer relations are regulated, which could risk significant commercial consequences as a result.
Therefore, in business to business contracts auto-renewals are valid.  Their termination, or exit clauses read something like this:
If the Customer does not want the services to be provided beyond the Contract period then the Customer must provide written notice with that notice expiring on the exact date on which the Contract Period expires. This notice must be received not less than 3 and not more than 5 months before the precise date on which the Contract Period expires.
If this agreement is not terminated in accordance with the above clause then it shall roll over on these terms for a period of 36 months (a "successive period"). Every 36 months the agreement will renew again for a further successive period unless and until terminated in accordance with term X.
Any notice or written request given by the Customer in relation to the Services and these terms, including, but not limited to notice to terminate this agreement, shall be in writing, sent for the attention of the Managing Director, delivered by recorded delivery to provide the date of the notice. Any notice or request which does not comply with this clause shall not be valid.
If you want to terminate the contract early, you could ask for consent to an early termination – an agreement to do this would usually attract a fee, which may not be viable.  You could also look out for any serious breach by the company which would entitle you to bring the contract to an end.  
Otherwise, make a clear note of the notice period and make sure you give the right notice at the right time to terminate, and ensure in the future, you don't switch services without being fully aware of what you are signing up to… even if it means getting out the magnifying glass to read through the terms and conditions, especially the termination clauses.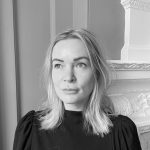 Polly Davies
Legal Advisor