The government introduced temporary changes to the right to work checks on 30 March 2020 in view of the COVID-19 pandemic. These adjustments will now remain in place until 30 September 2022.
The adjusted right to work checks are carried out distantly, over a video call. Job applicants and existing employees can send scanned documents or a photo of documents for checks using email or a mobile app, rather than sending originals.
The adjusted check is done in this manner:
Employer asks the job applicant, or the employee, to submit a scanned copy or a photo of their original documents via email or using a mobile app
The employer arranges a video call with the prospective or current employee
During the video call, the original documents are held up to the camera and the employer checks them against the received digital copies
Date is noted and the check is marked as "adjusted check undertaken on [DATE] due to COVID-19"
If the employee has a current Biometric Residence Permit, Biometric Residence Card, or has been granted status under the EU Settlement Scheme or the points-based immigration system, the employer can use the online right to work checking service while doing a video call.
From 6 April 2022, all biometric card holders evidence their right to work using the Home Office online service only. The employer is no longer able to accept physical cards for the purposes of a right to work check even if it shows a later expiry date.
The Home Office Employer Checking Service should be contacted if a prospective or existing employee cannot provide any of the accepted documents. Here is the link to the Employer Checking Service:
https://www.gov.uk/view-right-to-work
The right to work checks continue to be necessary.
Haswent
Websites for dealers small and large
Composer is a next-gen automotive platform that has been designed from the ground up to give you an intuitive way to promote your stock. You have extensive stock management options, and you'll gain a brilliantly responsive new website to advertise your stock, starting at just £39.99/month.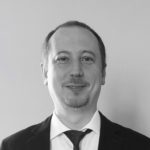 Kiril Moskovchuk
Legal Advisor