We have recently had a spate of consumers and finance companies requesting a refund based on the vehicle's current market value. Unsurprisingly, in all situations the vehicle's value has increased since sale.
We would advise client's against agreeing to refunds based on current market values.
Any refund amount should be based on the price paid at the time of sale, irrespective of any market fluctuations.
Indeed, Section 20(10) of the Consumer Rights Act 2015 which details the right to a refund provides the following:
"To the extent that the consumer paid money under the contract, the consumer is entitled to receive back the same amount of money."
It is clear that the consumer can only recover the amount paid for the goods. Note however, the above section does not take into account Section 24(8) of the Consumer Rights Act 2015 which provides the right for the trader to make a deduction to take into account any usage the consumer has had of the vehicle since supply.
In any event, it is not practical or reliable to base a refund on the current market value as the values frequently fluctuate. A refund based on the price paid will provide an accurate and reliable method of calculating any refund.
If you require any further information or advice on this topic or any other issue, please contact us on 01480 455500 and we will be happy to assist.
Haswent
Websites for dealers small and large
Composer is a next-gen automotive platform that has been designed from the ground up to give you an intuitive way to promote your stock. You have extensive stock management options, and you'll gain a brilliantly responsive new website to advertise your stock, starting at just £39.99/month.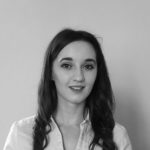 Katie Fitzjohn
Legal Advisor