The case of Metroline West v Ajaj 2015 was heard before the Employment Appeal Tribunal (EAT). A (Ajaj) was employed by Metroline (M) as a bus driver.
In Feb 2014 he reported to have slipped on water in the toilets and suffered a injury. Whilst A was signed off sick, M was concerned about the authenticity of the alleged injuries. M therefore arrange for covert surveillance of A when he attended one of the sites for a sickness absence interview.
From the footage, M concluded that A's level of mobility was not consistent with the sick claims made. Further covert surveillance was obtained in April 2014. The footage showed A doing things he insisted were beyond his physical capabilities such as carrying heavy shopping bags. M actioned a disciplinary procedure and dismissed A for misrepresenting his ability to work. Ajaj subsequently claim unfair dismissal.
A won the case at the EAT. However this was appealed by M. Which concluded, when an employee claims to be unable to attend work due to sickness but they are not actually ill or not as sick as they claim to be, their actions amount to dishonest. This goes to the root of the employer/employee relationship, the employer can therefore view this as a fundamental breach of contract and terminate their employment.
However, never jump to conclusions or dismiss an employee on suspicion only. Ensure a reasonable investigation has been undertaken and be able to show the employee has made a dishonest representation regarding their condition. This however doesn't require the extremes of covert surveillance. Medical evidence or social media posts can be used.
To review the full judgement on the case: http://www.bailii.org/uk/cases/UKEAT/2015/0295_15_0312.html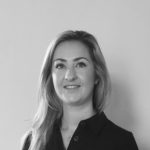 Roxanne Bradley
Legal Advisor