The civil courts made a rapid adjustment last year in response to the pandemic and the resultant lockdown. Remote telephone or video hearings were quickly implemented and were heralded a success by the Master of the Rolls and President of the Civil Court, Sir Geoffrey Vos, in a recent Radio 4 interview in which he made it clear that remote hearings are here to stay.
Although some trials will require face to face contact, such as those where there is a great deal of evidence, short remote hearings will now become a permanent feature of the civil court system saving time, costs and travel expenses.
Sir Geoffrey Vos believes the new system will be a benefit for small business owners, consumers and the economy overall. He believes disputes which continue over long periods to be an economic drag, that digitisation of the County Court system is imperative, and that streamlining will improve delays in the system and help to speedily resolve disputes effectively and at low cost.
In the case where the defendant in a civil claim is a limited company there is no automatic transfer to the defendant's home court, so when a hearing is listed some distance away, the loss of a day's work and travel expenses has long been a factor for our Lawgistics members when considering settlement options.
There are around two million civil cases in the UK courts each year and Sir Vos believes that the online justice system has advantages in enabling access to justice more so than at present, bringing about quick resolutions and the avoidance of negative economic consequences.
Remote communications have their disadvantages and these are widely written about, such as the impact on the quality of GP appointments for example, and the effect on working relationships where colleagues only communicate remotely, losing small talk and non-verbal cues when compared with in-person communications. Will there be any sense that justice is not fairly meted out via distance communications? We have not had an indication of this over the last year. The problems have been technical in the main.
There will be those who feel strongly that an attended trial will be the only way in which a case should be dealt with and it is yet to be seen to what extent this will be an option for the parties in litigation when we are fully out of lockdown. However, it does seem that for our members, a remote hearing will be the default scenario for the future ahead.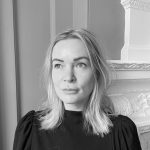 Polly Davies
Legal Advisor