This is a fraud that Lawgistics have experienced recently.  A very friendly voice rang the office phone and asked for one of the Directors by name. 
The conversation started with them telling us what a good company we had been in supporting a local childrens charity.  Apparently, earlier in the year, we had agreed to donate £500 towards a project and they were now calling for payment. The details of the original conversation were vague and there was certainly nothing in writting they had as evidence. When we challenged them further on the detail they hung up and the number had been with held.
Again it is a sign of the times, be vigilant, a phone just like the internet is a totally unknown other world.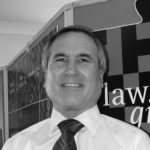 Dennis Chapman
In remembrance of Dennis Chapman 1951 -2015