As a trader selling a vehicle to a private consumer, the Consumer Rights Act 2015 remains applicable. The vehicle must be of satisfactory quality, fit for purpose, and as described. Although a car may have been a part exchange vehicle (or of low value), this does not change anything between you and the consumer purchasing the vehicle.
Phrases which we often hear such as: "sold as seen", "sold for spares and repair", and "no warranty given" are generally done in an incorrect manner and again, do not revoke the consumers' statutory rights.
These are the facts:
You don't have to provide a warranty with a vehicle. But a sale of a vehicle is applicable to the Consumer Rights Act 2015. Don't get the two things mixed up!
Discounting a vehicle, does not mean a consumer's rights are any less. They can still come back to you.
You can sell a car which has a fault, but make sure the fault is advertised. Point it out to the consumer at inspection and even go as far as noting it on the invoice/order form for the consumer to sign.
Selling a car with a fault, doesn't prevent the consumer returning the vehicle regarding a different fault. For example, if the vehicle was sold with a broken wing mirror, the consumer will have no redress in relation to the wing mirror, but if another separate fault is found to be present, they could be entitled to a remedy!
Don't use unrealistic wording on the advert such as "fantastic condition" or "superb drive".
Do not confuse a part exchange vehicle with an unroadworthy vehicle. An unroadworthy vehicle will literally be in such a condition that it cannot be driven. It is not a way to get rid of low value cars! Test drives are not to be undertaken in unroadworthy vehicles and they shouldn't be subject to a new MOT test. When selling an unroadworthy vehicle, it will need to be recovered from your business premises as it will not be deemed as fit for the road. The price should also be reflective of a non-running vehicle and therefore, be a substantially lower cost than the retail market value of an equivalent running and free from fault vehicle. The description should also be reflective of the vehicle's "non-running" condition.
Profit Box
Develop your people like your business depends on it
What most people don't know is that talent development doesn't have to be complicated, high risk or expensive. Once they integrate key development stages, the results can be remarkable. Empower your team. Lead your industry. We're your strategic learning partner, driving performance by moving skills forward.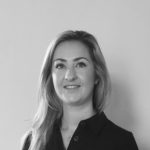 Roxanne Bradley
Legal Advisor