So was the judgment of the court in a recent case brought against one of our members relating to a claim for defective workmanship dating back to December 2016!
Such claim included heads of damage for inconvenience and consequential psychological harm, which had neither been quantified, nor had the Claimant (consumer) bothered to adduce any medical evidence to support such claim, and further, the purported personal injury claim was out of time and statute barred.
In defence of his stated position, the Claimant pleaded the old chestnut: "I am not a lawyer." Rightly, the judge was having none of that and applied the maxim: "ignorance of the law is no excuse" and retorted: "You started the claim and should, therefore, comply with the rules."
The judge went on to say: "You cannot claim psychological harm on a contract of this nature, since there are very limited contracts in which one can claim damages for psychological harm. Broadly speaking, those relate to things like holidays where the purpose relates to things like enjoyment. Here, you are referring to the replacement of the battery of your car, which is not something you are doing for enjoyment. It is something you are doing as a necessity."
The Claimant singularly failed to read the mood music and persisted with his hopeless arguments, so the judge doubled down in response, as follows: "To my mind, you are nowhere with the psychological harm…in order to bring that claim…you would have to amend the particulars of claim. If you do that, the Defendant will say they will want to amend their defence and they will say your claim is statute barred. You have breached the rules, you have a very specific time limit (three years), which you are outside. Limitation is only a defence if it is raised as a defence and they have already raised it as a defence, so why would the court go behind the statute barring of the claim?"
Amongst other things, the judge ordered the claim for damages for psychological harm be struck out for the following reasons:
the Claimant's failure to comply with CPR 16 PD 4.1, 4.2 and 4.3

that damages for psychological harm do not appear to the court to be available in a claim of this nature

the court notes any claim for personal injury is now statute barred
This is yet another example of a Claimant grossly "overreaching" by seeking to throw everything and the kitchen sink at our member in the vain hope that something might just stick and unless such claims are handled properly from the outset by experts who know their business, the outcome would have been very different.
If you face any claim like this, then speak with Lawgistics, the legal experts for the motor trade.
HR Manager
So simple even a child could use it
HR Manager is designed to assist employers manage their legal obligations in relation to Employment Law, Human Resources, Health & Safety and Data Protection. Fully utilising HR Manager will demonstrate best practice, assist in the meeting of legal obligations and show due diligence.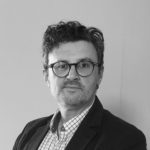 Howard Tilney
Legal Advisor