A tale of trivial pursuits.
The Court of Appeal case of Egan v. Motor Services (Bath) Ltd (2007) highlights the importance of seeking sensible early legal advice in order to save unnecessary expense.
Here, the consumer attempted to reject his vehicle (an Audi TT) and seek a refund since he complained that it veered to the left.
The Court ruled that the vehicle was of 'satisfactory quality' since its sensitivity to camber was normal for that type of car and a reasonable person would not consider the vehicle to be unsatisfactory as a result of such characteristic.
Accordingly, vehicles may have 'characteristics', which do not render them of unsatisfactory quality.
A sobering and expensive lesson for the consumer who lost the case, since legal costs came to £100,000 against a claim for just £32,000, leading one of the Appeal Court Judges to exclaim that the parties were "…completely cuckoo…" to have pursued the litigation when such little was at stake and that the lawyers should have taken "…the firmest grip…" from the outset.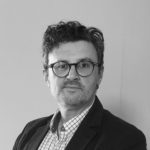 Howard Tilney
Legal Advisor