We know that this is a very busy time of the year (leading up towards Christmas) for all businesses; especially those that take frequent deliveries of product on to their premises to meet the additional demands of their customer base.
This must not be done at the risk to the safety of occupants within the business and its customers. In this regard the Motor Vehicle Repair (MVR) sector and Car Dealerships could be vulnerable because of the nature of the work undertaken (e.g. vehicle repair and use of highly flammable substances and emptying of vehicle fuel tanks; or storage of large plastic replacement component parts that are readily combustible etc.)
Recently an Employer (sportswear retailer JD Sports) has been fined £60,000 after firefighters found that piles of stock ordered for the Christmas rush had blocked emergency exits at one of its stores. West Midlands Fire Service found that escape routes at the JD Sports shop in the Merry Hill shopping centre in Brierley Hill was lined with crates and stock, reducing the width of one corridor to just 30cm. The Employer has been fined £60,000 after Fire Inspectors found that piles of stock ordered for the Christmas rush had blocked emergency exits.
Wolverhampton Magistrates Court heard that Fire Inspectors visited the store in December 2015 as part of routine pre-Christmas programme of visits. They found that too much stock had been ordered, causing an overstock problem with clothes rails blocking the store's fire escapes. Inspectors for the fire service left staff at the shop with instructions to clear the exit routes, but when the Inspectors returned two weeks later they found that their advice had been ignored.
A Fire Risk Assessment carried out by the firm 1(8 months before the visit by the West Midlands Fire Service) had identified problems with escape routes being blocked by packaging waste. This Fire Risk Assessment had recommended that the waste be removed and that a Store Manager should check fire escape routes every day.
In court JD Sports Fashion admitted six offences. District Judge Michael Wheeler fined the store £10,000 for each charge and also ordered the Employer to pay £7464 in costs. In summing up the District Judge said; said: "The problems that existed seem to have arisen, at least in part, because of stock management problems. It is worrying to me that the problems had been identified in its own risk assessment some 18 months beforehand."
A Fire Inspection Officer at West Midlands Fire Service, said: "It beggars belief that the company compromised the safety of their staff and Christmas shoppers in this way. He went on to say; "In spite of our warning that we would be revisiting, breaches were again identified when we returned two weeks later." He added; "We do everything we can to advise businesses on fire safety, but we will not hesitate to prosecute if our advice is ignored." He concluded by saying; "Retailers must realise they can't put profit before people's safety by over-stocking, reducing the width of escape routes and blocking fire exit routes."
Recommended Action for Workshop Managers and Dealership Managers:
1. Check now that all designated fire escape routes and fire exits are clear (unobstructed) and adequately sign-posted.
2. Review your site-specific Fire Risk Assessment – if needed add to the assessment the requirement that a nominated person is to check (every day) that fire escape routes and fire exits are in fact clear.
3. As the Workshop Manager or Dealership Manager for your site, carry out your own random checks to ensure that fire escape routes and fire exits are clear.
4. Remind Workshop Technicians and others that they must not obstruct fire exits; for example by parking cars in very close proximity to designated fire doors etc.
5. Consider having a Fire Evacuation Drill to test the response of all persons on your site over the next 2 weeks.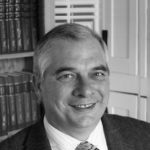 Ernie Taylor
Health & Safety Consultant