If an employee has been on long term sick leave and has decided to resign from the position, they will still be entitled to their notice period and any accrued holiday.
Whilst the employee may have been receiving statutory sick pay/company sick pay the employee will be entitled to their full pay rate for their notice period.
This is also applies to any employee whilst on annual leave, temporarily laid off and on maternity, paternity or adoption leave. 
In regards to the notice period, please refer to the employment contract.
Remember, the notice period can be more than the statutory minimum but it cannot be anything less! 
The statutory notice periods are:
at least one week's notice if employed between one month and 2 years
one week's notice for each year if employed between 2 and 12 years
12 weeks' notice if employed for 12 years or more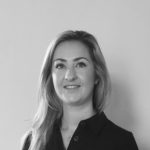 Roxanne Bradley
Legal Advisor