On a lighter note, I noticed a decline in the spelling contained in some of the letters that arrived on my desk this week.  They came in sufficient numbers to justify a mini competition I thought.  
The Worst Spelling Award this week is now between three complainants. I will decide the "winner" in due course – but which of these entries do YOU think is most deserving of a new dictionary…..?
Nomination 1 – "my car went into lymph mode".
Nomination 2 – "I am to be reinbursted the money as the work mans shipped was not of standard".
Nomination 3 – "[the car] had 3 separate visits for correctional* work to be done."
*word defined as "relating to the punishment of criminals in a way intended to rectify their behaviour." This vehicle had clearly behaved very badly!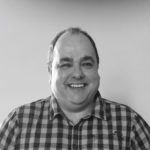 Jason Williams
Legal Advisor