It is less than one month before the European Consumer Credit Directive becomes the law when selling vehicles on finance.
We have dealt with the advertising requirements previously but here is a brief rundown of the aspects of the finance sale that will be affected.
a) Disclosure about acting independently or otherwise.
It will be a requirement for a motor retailer, brokering credit facilities to disclose in advertisements and documentation intended for borrowers the extent to which the business is independent.
b) Credit Worthiness and Adequate Explanations.
As is the case generally now finance customers will be required to have credit checks carried out and provide sufficient information to assess their ability to repay the finance. Motor retailers will be called upon to make assessments of the customers' demands and needs in a similar way to the system for selling PPI. This will include explaining the particular features of the agreement, the cost, consequences of fail to make payments etc.
c) Pre-contractual information and agreements.
Certain standard formats of the agreements features will be required to be given and a copy of the agreement.
d) Right of withdrawal – 14 day cooling off period
The new legislation allows customers to withdraw from the agreement within 14 days from the date of receipt of the copy of the executed agreement. The customer must however, pay a reasonable charge for the credit used.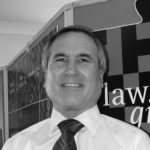 Dennis Chapman
In remembrance of Dennis Chapman 1951 -2015