Consumers should be able to take direct action against businesses under the CPRs recommends the European Parliament. 
The new CPRs introduced last year replace many older laws eg Trade Descriptions Act and draw all such unfair trading practices under the one umbrella piece of law.  Businesses can be prosecuted by Trading Standards Departments, the Office of Fair Trading and the Department of Enterprise Trade and Investment in Northern Ireland. 
The European Parliament wants redress to be directly available to consumers if these activities are breached by businesses.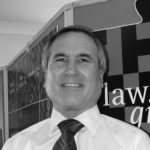 Dennis Chapman
In remembrance of Dennis Chapman 1951 -2015