A recent Employment Appeal Tribunal decision has decide that disciplining a member of staff who had tried to impose her religious views on a Colleague of a different religion was fair and should not be considered unlawful religious discrimination.
Ms Wasteney is a Christian and she was disciplined for "grooming" a junior Colleague of Muslim faith. Ms Wasteney had invited the Colleague to different services and events at her church, giving the Colleague a book about converting to Christianity from Muslim faith and the laying of hands on the Colleague.
Ms Wasteney's Colleague eventually complained about the unwanted attention and pressure she was receiving from Ms Wasteney. Ms Wasteney was disciplined for this and found guilty of misconduct by way of improper pressure and unwanted conduct and given a formal warning. Ms Wasteney then pursued a claim against the employer for unlawful religious discrimination and harassment.
At the Employment Tribunal her claims were rejected. She appealed to the Employment Appeal Tribunal who agreed with the Employment Tribunal. They found that an employee is of course entitled to express or manifest their religious beliefs whilst at work, however, Ms Wasteney had gone further than this In taking advantage of the Junior Colleague and promoting her beliefs in a non-consensual way. She did not have a "complete and unfettered right to discuss or act on her religious beliefs at work irrespective of the views of others or her employer" and therefore her claim for religious discrimination was dismissed.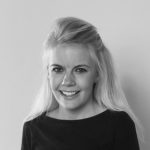 Stephanie Strachan
In remembrance of Stephanie Strachan 1990-2020