We have seen two cases this last week, involving the same lender, where a motor trader purchased a vehicle after a clear HPI search to discover many months later that the lender has now registered its interest under a hire purchase agreement late – in one case almost a year after the HP Agreement was entered into and many months after purchase by the wholly innocent motor trader.
Under section 27 (6) (a) of the Hire Purchase Act 1964 '…where the debtor disposes of the motor vehicle to a trade or finance purchaser, nothing in this section shall exonerate…that trade or finance purchaser…from any liability (whether criminal of civil) to which he would be subject apart from this section'.
On the face of it the HPI reports in these particular cases do not appear to be worth the paper they are written upon given the lenders failure to update the records!

What can be done?

In the immortal words of Paul Daniels 'not a lot' it would seem short of being fortunate enough to buy the vehicle from an innocent private purchaser who is able to pass on good clear title to the motor trader under the 1964 Act.

If lenders by neglect or design, fail to register their interest in a timely fashion or at all, then this would seem to make a mockery of the registration process and leave the motor trader vulnerable on every purchase from a private seller who may knowingly be selling a vehicle, which is subject to outstanding finance.

Should any of our readers have any similar experiences then please do let us know and if there is evidence of lenders employing such practices then there may be scope for raising issue of the Financial Conduct Authority (FCA) in the first instance.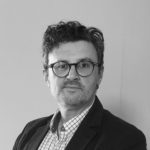 Howard Tilney
Legal Advisor