Last month the Supreme Court ruled that the fees payable by disgruntled employees who wanted to make a claim at an Employment Tribunal (ET) were unlawful.
Fees of up to £1200 have been payable since 2013 but in a judgment following a case brought by UNISON, these fees are no more.
There were a number of reasons by which the court came to their decision but the bottom line is that we may see more claims brought by employees as there is no financial deterrent to them taking a punt after a falling out.
It is clear that the number of ET claims have dropped considerably since 2013 but Legal Aid for most employment cases was withdrawn at the same time and so it is unlikely that the reduction in claim numbers was wholly down to people being put off by fees. However, we will no doubt see some sort of increase in claim numbers and so it is more important than ever to ensure you cross the Ts and dot the Is when handling employees at all stages of employment. Lawgistics are currently developing an Employment Law Portal which is designed to keep you on the right side of the law when employing staff and so do keep an eye out for that if you don't want to be a casualty of this abolishment of fees. In the meantime, members can of course call to discuss any HR matters with our employment experts.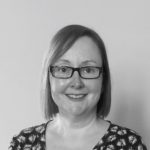 Nona Bowkis
Legal Advisor