It was announced earlier this month that HMRC are beginning to crackdown on sellers who are making substantial earnings by selling items on eBay and Amazon as at present they pay no tax on such earnings.
HMRC have ordered eBay and Amazon to release the details of substantial online sellers, so that they may be contacted by HMRC in regards to declaring the earning made on the site.
HMRC will write to all sellers that are being targeted demanding payment of the relevant taxes within a set time limit. Fines for non payment begin at £300, increasing by £60 per day for each additional day that the sums remain unpaid, a costly penalty if ignored.
HMRC intend to contact as many sellers as they have knowledge of, however encourage other sellers to come forward of their own accord, if they feel they are liable to pay tax on such earnings.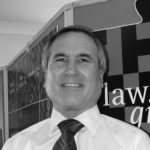 Dennis Chapman
In remembrance of Dennis Chapman 1951 -2015