Construction firm Balfour Beatty has been fined after a worker lost his life whilst repairing a central reservation barrier damaged in a road traffic collision. Canterbury Crown Court heard how, a team was sent out by Balfour Beatty Civil Engineering Limited, a subsidiary of Balfour Beatty PLC, to install temporary traffic management in order to repair barriers on the A2 at the location of a collision site.
The crew were trying to remove the footings of a post that had snapped off, using a lorry mounted crane. The lorry mounted crane slipped from the concrete footing, and swung back towards the barrier, hitting the worker on the head. Larry Newman, aged 37, sustained severe head injuries and was pronounced dead at the scene.
Balfour Beatty Civil Engineering Limited, of Churchill Place, Canary Wharf, London, was fined a total of £1million, and ordered to pay £14,977 in costs after pleading guilty to offences under Section 2(1) and Section 3(1) of the Health and Safety at Work etc. Act 1974.
After the hearing, HSE inspector Andrew Cousins said: "This was an entirely preventable incident that could have been averted by simply creating and implementing a safe system of work. If a suitably sized excavator had been used to remove the footing mechanically it would have prevented this tragic loss of life completely."
He went on to say;
"Employers have a responsibility to create safe systems of work for hazardous activities that their workers may be undertaking. The workers should be trained in safe systems of working and adequately supervised. Safety needs to be proactively managed and not just left to chance".
For more information about work equipment machinery visit HSE's website at:
http://www.hse.gov.uk/work-equipment-machinery/planning-organising-lifting-operations.htm
For advice on how to ensure your business is health and safety compliant Lawgistics members can contact the legal team.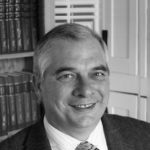 Ernie Taylor
Health & Safety Consultant