We had been working on a case for some time and recently it was time for the hearing. The Claimant purchased the vehicle and reported some minor faults within 30 days after purchase.
Initially a rejection was sought, however our client offered to inspect the vehicle and remedy the faults. This was agreed by the Claimant and the car was inspected.
The majority of the minor faults were repaired and the vehicle was returned to the Claimant. One fault was left remaining however, this was with the headlights, the Client had attempted the repair, but it was unsuccessful. The vehicle had a valid MOT which had several months remaining. The Claimant had an MOT test undertaken which failed based due to the issue with the headlights and the wheel locking nuts (something which our client had already provided the Claimant). Upon this basis, the Claimant issued proceedings based upon the vehicle being of unsatisfactory quality seeking a full refund plus a further £300 more than the purchase price.
However, burden was on the Claimant to prove his case, prove the vehicle was of unsatisfactory quality taking into account the age, mileage and purchase price. The Judge agreed the Claimant had not established the vehicle as being of unsatisfactory quality at the point of sale for the purposes of ss9 and 19 of the Consumer Rights Act 2015. The Claim was dismissed.
The vehicle itself was sold for £1,900 and had travelled over 150,000 miles at the time of sale!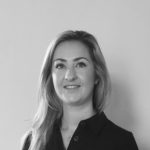 Roxanne Bradley
Legal Advisor