There's been a bit of controversy recently about whether new Nissan Jukes should have an automatic door locking feature when the vehicle reaches a low speed at start off. 
Customers were relying on a spec which said it should but it appears Nissan decided to stop including the feature due to impending EC law changes. The feature is claimed to impose a safety hazard since it impedes rescue services getting people out if the vehicle is involved in an accident.
It takes us on to the whole issue of understanding the spec of a vehicle you are selling. You can, of course, be prosecuted if you claim something is on the vehicle but it is not eg heated seats button but not fitted on this model etc. An old test case involved the misdescription 'waterproof' being applied to a wristwatch. The Judge questioned the retailer and established the one basic test of dipping the watch in a glass of water had not been taken and a prosecution resulted.
So what do you need to do? You have to take reasonable precautions. You should certainly check as much as you can and certainly, making no checks is not good enough.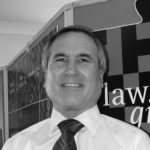 Dennis Chapman
In remembrance of Dennis Chapman 1951 -2015