So, after some 23 years and 140 practice direction updates,on 6 April 2022, the Civil Procedure (Amendment) Rules 2022 came into force and finally deleted the word "new" from the "new procedural code" referred to under CPR 1.1 (The Overriding Objective), which is at the very core of the Rules.
Further amendments have been made to CPR 2 (Application and Interpretation of the Rules) and CPR 42 (Change of Solicitors), CPR 10 (Acknowledgment of Service), CPR 12 (Default Judgment), CPR 26 (one specific Small Claims Track limit), consequential amendments to CPR 16 (Statements of Case), CPR 26 (Case Management), CPR 27 (Small Claims Track) and CPR 45 (Fixed Costs) and CPR 47 (Authorised Costs Officers).
One might reasonably ask oneself: "Why is any of this of interest to me?"
Indeed, while fascinating stuff to some, it is probably of limited interest to most, unless or until one finds oneself either suffering from acute insomnia or being dragged into a court action by a consumer with off beam expectations, and in the latter case, one may be assured that with more than 100 years combined experience of the shifting sands that are the Civil Procedure Rules, there are few better placed than Lawgistics to offer expert legal advice and assistance to the motor trade. 
WeRecruit Auto Ltd
Permanent Automotive Recruitment from an experienced and trustworthy recruitment partner.
We cover roles within all departments and sectors of the Automotive industry, and are here to listen to your specific needs and find the most suitable candidates to fit your business.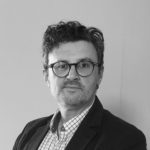 Howard Tilney
Legal Advisor