The menopause, which as a very general rule starts to affect women between the ages of 45 and 55, is becoming a hot topic (no pun intended) within employment law. If you have employees around this age, including trans and non-binary people who may not identify as female, you must stay aware of who menopause may affect and also how it could impact you if you do not deal with any resulting issues appropriately.
Although menopause affects women differently, and in fact some sail through it with no issue, symptoms can include but are not limited to: sleeplessness, hot flushes, memory loss, poor concentration, headaches, muscle and joint pains, depression, and anxiety.
It is now recommended that employers have a menopause policy in place. This is not only good practice and ticks boxes, but it may well mean the business is subject to less sickness absence and will not lose experienced staff as adjustments can be made to assist any employee suffering from any particular symptom, some of which people find embarrassing to talk about. Examples can include simple practical measures such as offering to purchase good quality fans to help deal with hot flushes or changing where someone sits like positioning them nearer a window so they can control the temperature better. For concentration issues, more frequent work breaks could be considered or more flexible working.
Profit Box
Develop your people like your business depends on it
What most people don't know is that talent development doesn't have to be complicated, high risk or expensive. Once they integrate key development stages, the results can be remarkable. Empower your team. Lead your industry. We're your strategic learning partner, driving performance by moving skills forward.
In July, the House of Commons' Women and Equalities Committee opened an inquiry into existing discrimination legislation and workplace practices around the menopause. The inquiry was seeking views on whether further legislation was required to enable employers to implement a workplace menopause policy to protect people going through the menopause while at work to address gender equality. The inquiry closed last month and we await the outcome. One outcome may be a change in the Equality Act 2010 to specifically list menopause as a protected characteristic as currently any person suffering discrimination as a result of their symptoms has to look at bringing action under one of the current protected characteristics of age, sex or disability.
This issue will become more recognised and so, if you want to be ahead of the game, we suggest you adopt a menopause policy. Any Lawgistics members without one, can request a template menopause policy using the form below.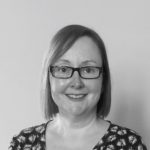 Nona Bowkis
Legal Advisor