This year, the two bank holidays for Christmas Day and Boxing Day will be on substitute days.
This is due to Christmas Day and Boxing Day falling on a Saturday and Sunday. However, the bank holidays are still applicable and fall on to the next working days.
As such, 27th and 28th December will be deemed as bank holidays.
This is also applicable to New Year's Day too, so Monday, 3rd January 2022 will be a bank holiday.
Don't forget, as per the previous legal update, an extra bank holiday is applicable for 2022 in relation to Queen Elizabeth's Platinum Jubilee.
For the full dates, here is a recap:
https://www.gov.uk/bank-holidays
Please remember to check your employment contracts in relation to the requirements of staff in relation to bank holidays.
Haswent
Websites for dealers small and large
Composer is a next-gen automotive platform that has been designed from the ground up to give you an intuitive way to promote your stock. You have extensive stock management options, and you'll gain a brilliantly responsive new website to advertise your stock, starting at just £39.99/month.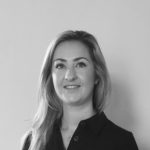 Roxanne Bradley
Legal Advisor