Well… at this time of the year thermal comfort in the work environment is often called in to question. Some hot sunny days and high temperatures are being forecast. Sometimes working in an office environment can become "difficult" and therefore possibly stressful for some employees.
Other employees may have little or no choice about working in direct sunlight and with it a risk of dehydration, sunburn and an increased risk of skin cancer due to harmful exposure to strong sunlight leading to a melanoma.
Today; the HSE have taken this as being a good time to remind Employers, their Managers and Supervisors about the risk to health and the sort of measures that you should be considering.
Please use the following link to further information about sun protection: www.hse.gov.uk/skin/employ/sunprotect.htm
In the email below there is a further hyperlink to the website of HSE about maintaining thermal comfort in the work environment generally; click on "Read our advice here".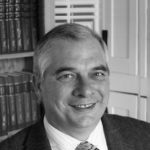 Ernie Taylor
Health & Safety Consultant