The off payroll working rules can apply if a worker (sometimes known as a contractor) provides their services through their own limited company or another type of intermediary to the client.
From 6 April 2021, the way the rules are applied have changed.
All public sector authorities, and medium and large-sized private sector clients will now be responsible for deciding if the rules apply.
If a worker provides services to a small client in the private sector, the worker's intermediary will remain responsible for deciding the worker's employment status and if the rules apply.
This exemption applies to most small businesses, if it satisfies two or more of the following requirements:
It has an annual turnover not exceeding £10.2m;
It has a balance sheet total not exceeding £5.1m;
It had an average of no more than 50 employees during the company's financial year.
If a business meets two or more of these requirements, then it is exempt from the changes to the IR35 rules and the responsibility for determining the contractor's status remains with the contractor rather than shifting to the business, which contracts the services.
Any doubt as to these changes and how they might apply to your business, speak with your accountant or a payroll professional for further advice.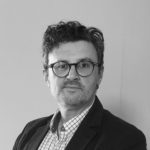 Howard Tilney
Legal Advisor