Online reviews are now part and parcel of the business world. There are a number of review sites which publish reviews on car dealers.
Reviews can be good for business but of course more often than not, customers will only want to write about their bad experiences.
Whilst no-one wants to read a bad review on their business, customers are entitled to write about their experience as long as it is truthful and avoids defamatory statements. The best you can do with a bad review to is provide a polite response but, if the review is defamatory for example, it contains a statement calling you a criminal when you are not, you can serve a Notice on the host of the website. This Notice gives the host a chance to pass the details on to the actual poster. If the poster doesn't respond, the host has the choice of standing by the comments and potentially facing a High Court battle for defamation themselves or, they could remove the comments from the website.
In our experience, some review sites are more clued up than others when it comes to their legal responsibilities. We have had an interesting time of late with the owners of a site called Car Dealer Watchdog. We would be interested to hear from members who have had dealings with this site.
If you find yourself in the position of needing help with a defamatory review, we can provide Lawgistics members with initial advice. There are scammers out there who claim to have access to each review site's database and say they can get reviews removed for around £500. They can't, so please don't be tempted.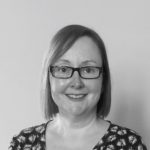 Nona Bowkis
Legal Advisor