The Intellectual Property Office (IPO) have issued a warning that some companies have received unsolicited visitations from organisations who will ostensibly protect Intellectual Property Rights such as copyright, designs, know how etc in return for a fee.  The visitations may be sent through as a formal invoice.
One organisation actually sent such an invoice to the Intellectual Property Office!  They were offering to review the trade mark 'Think Kit' for £1500 whereas the official fee is £350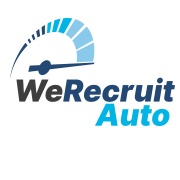 WeRecruit Auto Ltd
Permanent Automotive Recruitment from an experienced and trustworthy recruitment partner.
We cover roles within all departments and sectors of the Automotive industry, and are here to listen to your specific needs and find the most suitable candidates to fit your business.