From 6 April 2018 a number of statutory awards and payments in relation to employment matters will go up. The increase is gradual and expectable.
The cap on weekly pay amount for the purposes of statutory redundancy pay calculation will increase from £489 to £508.
The basic award in unfair dismissal cases will be £6,203, up from the present £5,970.
At the same time the limit on the unfair dismissal compensatory award will rise to £83,682, not an insignificant increase from the present £80,541.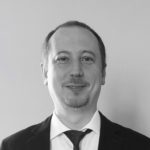 Kiril Moskovchuk
Legal Advisor