We have had a spate of false identity claims recently where the customer is not who they confirm to be. For a minimal deposit, they obtain a vehicle on finance and then disappear with the vehicle. Thus leaving the finance company pursuing the dealer, under the indemnity clause in the signed terms and conditions between the finance company and the dealer, for the shortfall.
To stand any chance of being able to repudiate the claim from the finance company, it is important to have in place a robust procedure so that potential customers are vetted properly and due diligence shown. Indeed, with the right procedures implemented, such a fraud may not even occur in the first place.
It is worth stating that finance companies lend vast amounts of money every day and they almost certainly have a procedure in place which should pick up such discrepancies, but it is down to the dealer handling the transaction to ensure the customer meets their side of the agreement.
So, here is a list of steps to take:
View the original driving licence. Check for anything that looks wrong.
Check the licence using a UV light. These are just a few pounds on eBay. There should be holograms on the front and back of the licence.
Compare the signature on the invoice or deposit form with the signature on the licence.
Compare the photo on the licence with the person sitting in front of you. If possible, take a photo of both alongside each other.
Take a copy of the licence and certify it as being a true likeness.
Ask for a utility bill or council tax letter showing the name and address. Does this tally with the licence? This can be difficult as life is more and more paperless, but they could log into their online account for fuel or banking which will show the address associated with them.
Go to https://www.gov.uk/view-driving-licence where you can check a driving licence. The customer can login and show you the details pertaining to their driving licence or they can provide a code so that you can check the licence yourself. If a licence is a fake, it should not show up on the system.
Ensure that you share any concerns you have with the finance company. They can guide you and make their own checks to ensure the process is as safe as possible.
It is important that copies of identification documentation are retained so that they can be retrieved if anything untoward occurs in the future.
It may appear onerous but most traders do the above already, and set against the cost of a £25,000 car being taken by a fraudster, it is time well spent.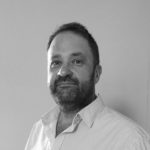 Darren Fletcher
Legal Advisor