Just where do those annoying cold callers get details about accidents we have had in our cars?
For many, the answer will be from Mustafa Kasim who worked for accident repair firm Nationwide Accident Repair Services (NARS).
The people who investigate data breaches, the ICO, found that Mr Kasim, presumably in return for a nice wad of cash, decided to access "thousands of  customer records containing personal data without permission, using his colleagues' log-in details to access a software system that estimates the cost of vehicle repairs, known as Audatex.
He continued to do this after he started a new job at a different car repair organisation which used the same software system.  The records contained customers' names, phone numbers, vehicle and accident information."
Given the value of that data to claims management companies looking for a cut of someone's hyped up personal injury claim, the ICO decided to not just rely on the standard Data Protection laws but to prosecute under  s.1 of the Computer Misuse Act 1990.
This ended badly for Mr Kasim who picked up not only a 6 month prison sentence but also attracted confiscation proceedings meaning he would have to give back any cash he was paid to steal the data.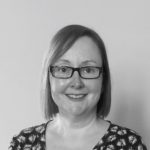 Nona Bowkis
Legal Advisor