The very nature of the work that we do here at Lawgistics means that we occasionally have to "do battle" with Trading Standards officers. 
Even so it was with some sadness that the author has today learnt that one local authority (Worcestershire County Council) is considering an 80% cut over 3 years to its Trading Standards service, potentially reducing their staff from 28 to 6.
It is unfortunate in that if those cuts do materialise it will inevitably mean more traders will set up and simply not comply with their legal obligations. They will do so in the knowledge that there will be a significant reduction in the likelihood of any action being taken against them by the likes of Trading Standards. Clearly this will be detrimental to those genuine and honest traders, such as Lawgistics clients.
For this reason alone, we hope that this is not a sign of things to come across the UK.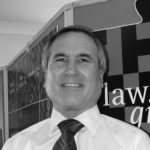 Dennis Chapman
In remembrance of Dennis Chapman 1951 -2015